By: Laura Pirie
At Pirie Associates, December 21st is one of our favorite days of the year. Not because of the holiday season, or even the New Year approach, but because December 21st is the day that the light returns to the northern hemisphere, our neighborhood on this earth.
In our work we pay a lot of attention to light; from the orientation of places, buildings and spaces, to plants and landscape habitats, to forming shapes and using materials that capture or radiate light. Light is one of our essential design elements. And light, which is formless, requires a material or surface or form to bring it into being.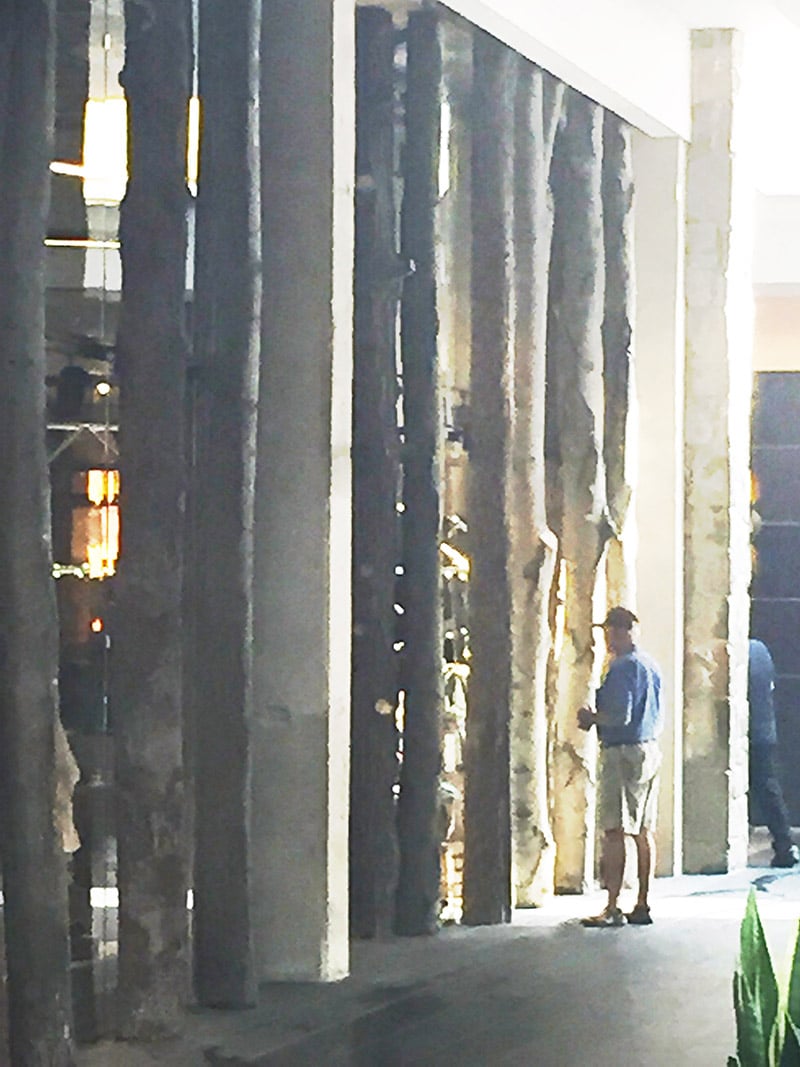 Twentieth century architect Louis Kahn considered light and architecture fundamentally intertwined when he said: "Architecture appears for the first time when the sunlight hits a wall."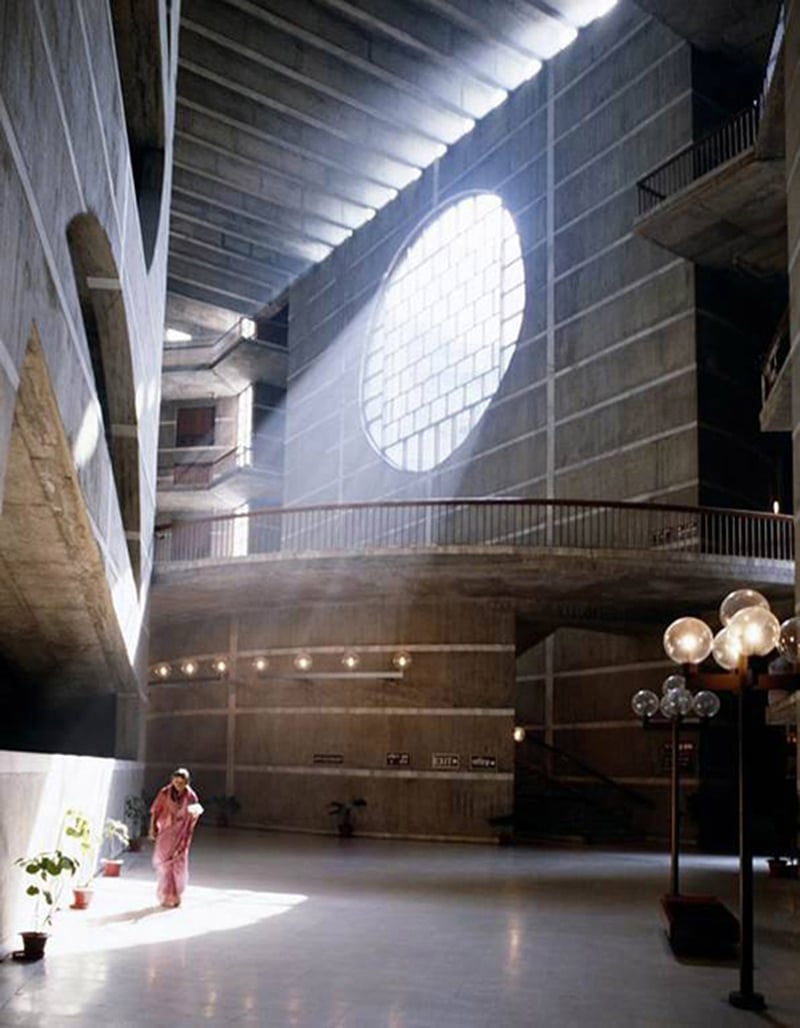 The root of the relationship between light and form is as old as the stars and the planets. Ancient cultures knew this and their societies developed in direct relationship to sunlight which they knew allowed life to flourish, both spiritually and physically. Describing the relationship between light and form was often the underpinning of their mythologies and creation stories. These stories were shared verbally and pictorially, and were even demonstrated in the places they made. It's as if their built environments were three dimensional storytellers, created to remind the culture of its relationship to light, nature, and to each other.
Evidence of place storytelling can be seen in Teotihuacan, Mexico. Here, the pyramid of the Sun and the pyramid of the Moon stand in relationship to the city they anchor to demonstrate the relationship between intentionality or purpose (light, sun, idea) and making (form, moon, material). The entire curriculum of this ancient university, which was a city of over 500,000 inhabitants at that time, was demonstrated through its configuration. The place was a tool for its citizens and visitors to understand and embrace their relationship to a creative life and their role in the cosmos.

Three projects Pirie Associates completed this past year, each of which exist in wildly different contexts, demonstrate how we use light to accomplish practical needs and awe-inspiring moments.
In Willimantic CT, the intention of Rio Iluminado, a placemaking and energy generating sculpture and park, was to create a place that would connect the people of Willimantic to each other, to the river, and to people seeking a high-quality outdoor activity destination. The placemaking sculpture uses sunlight to create energy and to mark the daily solar cycle that living things need to grow and flourish, uses sunlight shadows to demonstrate the passing of the seasons, and to uses reflected light to delight and inspire through an interactive, ever-changing "mural".

In Denver CO, we worked with Dos Luces Brewery owner Judd Belstock to create a place for him to brew modern interpretations of the ancient ceremonial beverages Pulque and Chicha from the countries now known as Mexico and Peru. Here, electrical light radiating overhead in the zocalo of the brewery lights the streetscape day and night, creating a sense of magic and delight.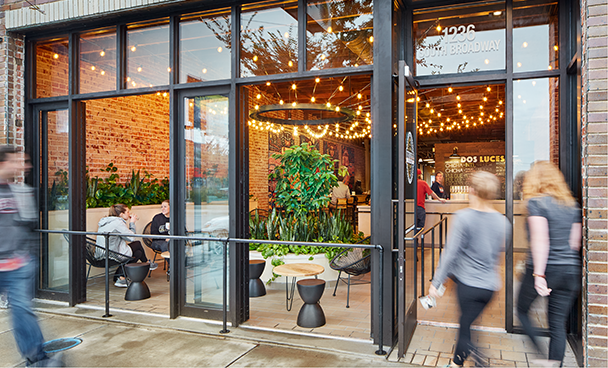 In New Haven CT, the Yale Law School's Baker Hall was re-created so that internal spaces could engage the day-lit landscape to act as a calming and restorative environment for intensely-driven law school students. On the building interior, walls and ceilings were used as reflectors for electrical light, increasing the sense of volume, creating classrooms that sharpen cognitive functioning, social spaces that are warm and relaxing, and and residences that are restorative and fresh.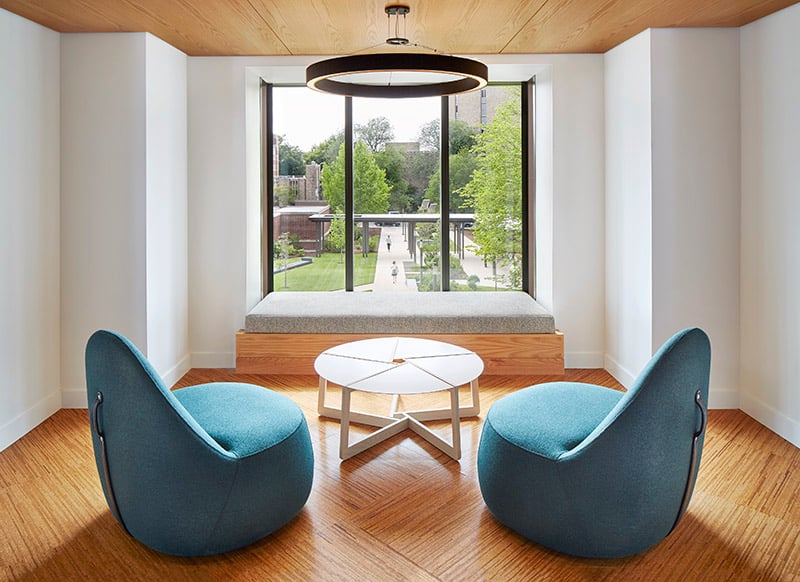 We invite you to take a moment on the Winter Solstice to notice how light impacts you and your life.
Can placing your attention on the beauty and practicality of light and how it acts in your environment connect you with something greater than yourself?
Can a noticing a pattern of light and shadow across a surface bring a moment of respite and restoration to an otherwise hectic day?
Can you feel yourself more rooted in your place when you connect to the cyclical and enduring rhythms of day light?
As the light slowly returns over the next months, please join us in taking a moment every day to notice and savor how light delights, connects, and inspires us to the beauty that exists, and how it can be used to help us do what we do better. Happy Winter Solstice!