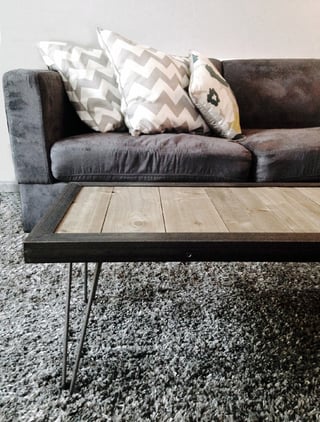 Architecture and furniture have naturally always been paired together. A client may inadvertently create the mindset "architecture is what surrounds me, furniture is what I interact with". In some cases this is true, but as the means of production and the ability to fabricate increase in tandem with the progressive and specific needs of clients, furniture design is becoming even more popular amongst young architects. If you were to create a checklist of tasks that needed to be complete in order to become a notable architect you would have to design a chair. A look at Le Corbusier, Mie's, the Eames, Rietveld, or even Gehry will expose chair somewhere in their portfolio.
The banal way of thinking about the relationship is that architects desire such a cohesive design that producing tailored pieces to fill our buildings just makes sense. But for most architects furniture acts as a miniature testing ground for larger architectural ideas. The way materials react, a simple detail, or exploration of form can all be explored through a single piece of furniture. If you look at the designs of the architects listed above you can see
how pristine the designs are, the highest quality materials made and manufactured to incredible tolerances. Yes the designs are beautiful and have made waves through the architectural world, but lately I have been inspired by the company Recycled Brooklyn. They recycle old building materials in downtown Brooklyn and create furniture pieces with tons of character. It's kind of poetic from an architect's point of view to allow architectural elements to live again in another designed fashion.
This summer I was working on the Yale Building Project and came across some scraps of cedar used for the house cladding. I decided to make use of the scraps and build a simple coffee table out them. Not only did the wood color perfectly match my existing entertainment center, but it would serve as a memento to the project. The top of the table is constructed using the ship lapped cedar siding with an OSB backer board. I had steel trim pieces welded to run the boarder of the table (it's a little thicker than I had wished for). Finally, I did some searching and found a set of reasonably priced mid-century modern hairpin legs. The project is super simple, but none the less I learned that as a designer I like the relationship between wood and steel even more than I had previously. In turn, I will most likely try to pursue the materials in larger scale projects.