STATEMENT ON DIVERSITY, EQUITY, AND INCLUSION

Pirie Associates is committed to fostering a culture of diversity, equity, and inclusion through its studio culture and design practice. We believe that our greatest potential and highest level of services is achieved by encouraging diversity of thought, background, experience, and ability and bringing empathy and respect derived from these experiences to the fore when working amongst ourselves and when guiding our clients and their communities. Our mission-driven ethos and robust community engagement process are outward examples of our internal values and culture. Our employees are experts in health and sustainability and are committed to serving all users including the most vulnerable. Some of our employees organized and attended a summit dedicated to social justice in the built environment, and you can read some of their takeaways on our blog.

GENDER DIVERSITY
Pirie Associates is a certified Women's Business Enterprise (WBE). Over half our team members identify as women even though women only make up about 20% of licensed architects nationally.

ETHNIC DIVERSITY
Minorities only make up about 8% of licensed architects. We understand that to make the profession more closely resemble the communities it serves, efforts need to be made to attract and support youth to pursue careers in design. Our employees volunteer in school-based programs, have created urban schools architecture programs, and have attended career fairs at local urban high schools. Our culture of inclusion has attracted an ethnically diverse pool of clients including African American, Cuban, Spanish, Chinese, and Caribbean, which are especially focused in the food and drink and retail sectors.

ENGAGEMENT
Pirie has a mission-oriented culture of serving the community. Connecting with people in their native language puts them more at ease and willing to engage. For two consecutive years the firm funded an award through the Community Foundation of New Haven the Great Give that has funded urban youth programs that focus on equity and the environment.

INCLUSION
At Pirie Associates, we cultivate and maintain a workplace culture of respect, inclusiveness, and exploration, ensuring that everyone's contribution is valuable. Everyone on our team manages projects and supports others as needed. Knowledge is openly shared and sought out between staff members, each with their own personal area of expertise.
Just Certification (pending)

The Just program is a voluntary disclosure tool for organizations, a type of "nutrition label" for socially just and equitable organizations. Just is not a certification program, it is a transparency platform for organizations to disclose their operations, including how they treat their employees and where they make financial and community investments. Pirie Associates is in the process of completing documentation for the Just platform, and anticipates acceptance and publication by May 2021.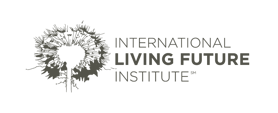 The International Living Future Institute's (ILFI) mission is to lead the transformation toward a civilization that is socially just, culturally rich, and ecologically restorative. ILFI's certification standards and transparency labels provide a compelling vision for reconciling humanity's relationship with the natural world. It's flagship certification standard, the Living Building Challenge (LBC) is the built environment's most rigorous performance standard. The program calls for the creation of building projects at all scales that operate as cleanly, beautifully, and efficiently as nature's architecture. It is a philosophy, certification, and advocacy tool for projects to move beyond merely being less bad and to become truly regenerative.
PURPOSE-DRIVEN DESIGN FRAMEWORK FOR POSITIVE IMPACT
Sustainability at Pirie Associates is not a separate category of design but integral to the entire design process. Design for us is about creating places for life to thrive. The most widely accepted definition of sustainability is to meet the needs of the present without compromising the ability of future generations to meet their own needs. To design for future generations is to conserve and create habitat that supports human health. We are all part of an interconnected living system, and human health is dependent upon environmental health. At a basic level we, as a species, depend on healthy ecosystems to supply clean air, clean water, nutrition, and medicine. We also depend on nature for our physiological, psychological, and cognitive wellbeing.
The Pirie Associates design process is rooted, not in a particular design solution, but in the purpose behind every design intervention and furthering the mission of an organization or the personal aspirations of our clients. The same is true for applying sustainable design strategies; we think in terms of what purpose does it serve and what benefit does it provide? We think this approach makes sustainability easier for clients to understand as well. We have therefore created our own framework for understanding and communicating how we integrate sustainability into our projects. The categories are based on why the strategy is important and what positive impact it has rather than what the solution is. For instance, we do not have a category for materials yet material selection strategies appear in many different purpose driven categories. For example, we select low-emitting, nontoxic materials to benefit human health and wellbeing, and we select FSC certified wood for the carbon emission reduction associated with sustainably managed forests.
The Pirie Associates impact categories are: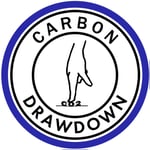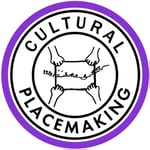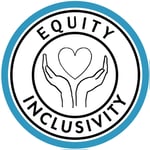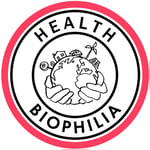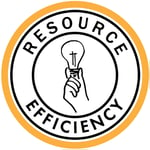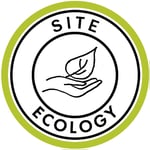 Each category has a positive impact on human and community health and wellbeing, while the Health/ Biophilia category is focusing on immediate impacts on the direct individual human health of project users.