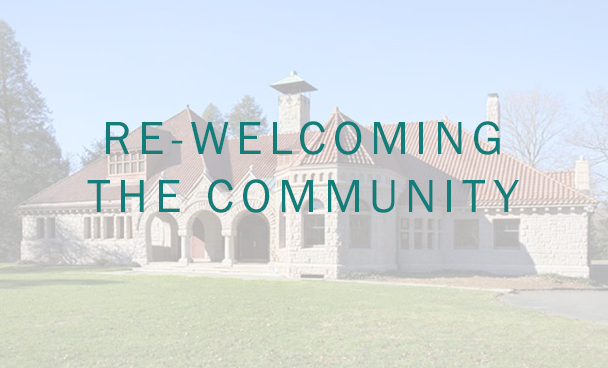 RE-WELCOMING THE COMMUNITY
Helping public cultural centers safely reconnect to with their communities
Humans are craving connection now more than ever. How do our public cultural centers begin to adapt themselves to reconnect with their communities? If carefully considered, the flow of the public and of staff through these places can be safe and socially distant without losing the enriching experience.
Here are some ways we may be able to help:
Determine the safe capacity of your existing public and staff spaces
Develop flow plans
Strategize ways to modify operations
Prepare diagrammatic drawings that are easy to understand
Identify modifications that can be made internally
Design or specify social distancing elements
Review code implications that may occur because of new layouts
Design signage that guides users
Coordinate installation of social distancing elements and/or signage
Work with our engineering partners to assess your air quality and HVAC Systems
We're happy to jump in at any scale - from building-wide strategies to isolated input. Our goal is to use our expertise to help you move forward safely and effectively.